Big thank you to Garnett Lee who just started a new podcast! I've been a fan of Garnett for years even way back when he was with ziff davis and 1up. I feel very fortunate to have the opportunity to create the new logo for the show.
Email signatures are often overlooked in the realm of professional communications. Like so many aspects of visual design it's subtle and easily overlooked but essential in terms of the way a business or professional presents themselves. E-signatures provide an quick and easy way to communicate a bit of your personality without overstepping your boundaries and the design possibilities are vast but not limitless. 
Different email clients can tear apart the beautiful text formatting that you slaved for hours to get just right. And many clients don't display images by default, which gives you some things to think about. An Ideal signature has 3 things…
– It will provide the reader with contact information and reinforce branding.
– It should fail gracefully, meaning all of the critical information should be live text.
– It should walk the line between text and images
Have you ever seen an image that didn't load in an email? Of course you haven't =]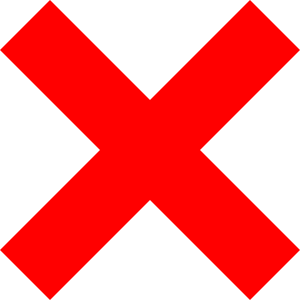 that's why its important to only use a single logo image I would say no larger than 50 x 50 px. That way if the email client fails to load your image you will still be able to read text. Remember Text will ALWAYS load even if it's an unsupported font. Working with "web save" fonts like Arial, Verdana, Trebuchet, etc. is good because they are supported by every email client; more importantly they are supported by both MAC and PC (just stay away from comic sans unless you run a children's daycare center).
Ideally your name, position, telephone number, and website are all that your email signature should contain, nobody needs to know your home address, favorite color or animated gif of a dancing baby. 
Remember make like Hikaru Utada and keep it Simple and Clean!
Of course if all of this is over your head you can contact a designer to create an email signature for you! 
Enjoying the extra long image?
This is One of the designs that I did for work. You can see the rest of the series on my behance account. I often have more a chance to update that with current work than here. lots of exciting this happening right now including some in progress work and just general drawings. I was speaking with a co-worker today and I was surprised at how little they had progressed in their respective fields. It reminded me of my personal goal to keep growing and improving in all the things that I do. I think its a good lesson for everyone regardless of your chosen profession.
-Gary